The Bibliophiles: A Different Kind of Series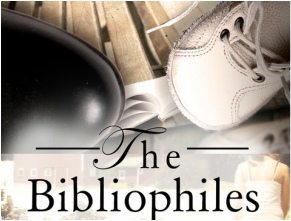 "...a series about a book club with each book centered around a different member of the club — genius."
—Kritters Ramblings
"Author Karen Berner has totally revamped the series. Each of the books in her Bibliophiles series feels fresh and stand-alone because they truly are!"
— Words by Webb
Unlike most series that follow one character through various adventures, the Bibliophiles is a little different. Each member of the Classics Book Club "stars" in his or her own novel. They are all written as stand-alone books, so go ahead and jump right in!
For example, the first book,
A Whisper to a Scream,
features overwhelmed, stay-at-home mom, Sarah, and Annie, a P.R. executive dealing with fertility issues. When they meet through the book club, each thinks the other's life is so much better than her own. But ultimately they learn otherwise.
The second installment,
Until My Soul Gets It Right
, follows farm girl Catherine as she bounces from coast to coast in search of her true self.
In the final installment of the Bibliophiles series,
A Groovy Kind of Love
, uptight computer programmer Thaddeus's life is turned upside down when he meets the much younger, free-spirited Spring.

Contemporary Fiction with a Sprinkling of the Classics
---